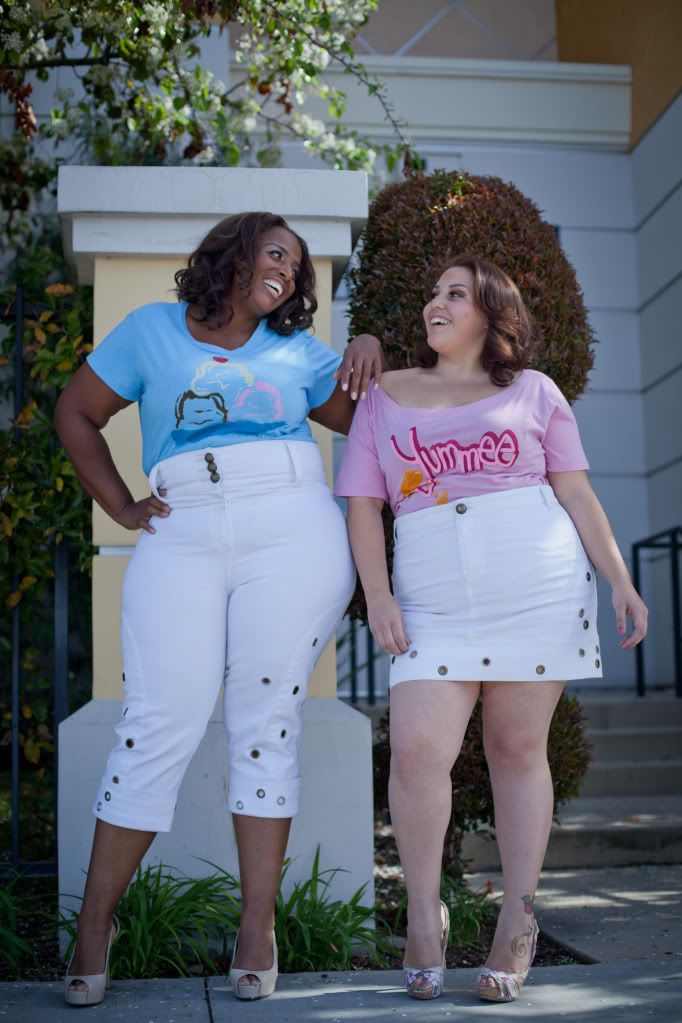 ZMJ was established in February 2007 by sisters Zakiya Jones and Tashiba Jones-Wilson, both natives of Los Angeles, California. ZMJ Denim produces denim bottoms and tees that curvy women love with options that explore their unique personalities. They have spent two years just in research, fit and quality, launching our first collection in a few local boutiques in 2009.
What is Kickstarter
? Kickstarter is the world's largest funding platform for creative projects. Every week, tens of thousands of amazing people pledge millions of dollars to projects from the worlds of music, film, art, technology, design, food, publishing and other creative fields.
How can you help?
By making a pledge! It can be as little as $1 or the full amount of $10,000. It's totally up to you. Your credit card will not be charged until we meet our funding goal on February 11, 2012. Funding is all or nothing! Our project must reach its funding goal before time runs out or no money changes hands.
Pledges - With the generosity from all of you, we will be able to go into production this Spring/Summer, and showcase at Full Figured Fashion Week held in New York City, June 2012. Funding will be used to cover fabric, production samples, screen printing cost, a photo shoot, new website/web store and PR/Marketing materials. All are essential tools for reaching out across the USA and other countries, while maintaining working relationships with our local businesses. ZMJ Denim will also start a non-profit organization for young girls who aspire to be in fashion industry. We want to encourage and uplift their self-esteem while teaching them the ins and outs of the world of design. Providing workshops on business, designing, industry jobs, interviewing skills and much more!
What's in it for you? Rewards! On our page there are different rewards based on the amount you pledge. You'll also have the stamp of generosity knowing that you contributed to creating jobs and keeping local businesses in Los Angeles employed with ZMJ Denim.
With 7 days to go before the conclusion of their run on kickstarter.com, ZMJ Denim is seeking the help of the community to reach their funding goal of $10,000. Remember funding is ALL OR NOTHING!
Check out their project because it's an excellent line.
http://www.kickstarter.com/projects/zmjdenim/zmj-denim-spring-summer-2012-curves-of-course?ref=email